South San Jose Electrician & Electrical Repair Specialist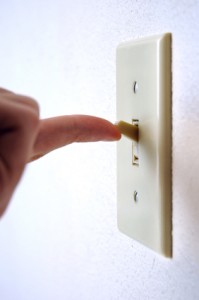 Power Pros is a South San Jose electrician company. Our technicians are a licensed and fully insured electrical contractors offering a wide range of services from maintenance services to renovations and new construction for residential and commercial customers. We deliver fast, high quality work at reasonable rates. You can count on our electricians to be knowledgeable, reliable and capable. They will make sure that you're happy with our work no matter how large or small the job. You can expect fast estimates, competitive pricing and a quick response time for all our jobs.
South San Jose Electrical Wiring Replacement
Replacing the wire in your home is no small task but with the help of your South San Jose Electrical Contractor, it will seem like a breeze. Out of date wiring is common in older homes that have not had electrical safety inspections in years. There is great risk in having old wiring though. Most of the times they do not have ground fault circuit interrupters to help protect against surges that can fry your appliances.
South San Jose Electrical Repairs
Does your house have flickering lights or outlets that do not work? Do you have circuit breakers that keep popping? If you answered yes, you need to call your expert South San Jose electrician. Our professional electricians handle all of type of electrical repairs. When our electricians arrive to your home or office, we will diagnosis any electrical problem you may be having. Our trucks are fully stocked to ensure that we have the right materials and tools to complete the electrical repairneeded at your home or office.
South San Jose Electrical Safety Inspections
If you need to contact a South San Jose electrician then please call 408-842-4111 or complete our online request form.
Recent Articles
Why You Need an Electrical Inspection

It's understandable if you're wondering "Electrical inspection? Why would I need one? My lights work just fine!" Indeed, having regularly scheduled electrical inspections is one of those important maintenance procedures that most homeowners often overlook. Usually, the most common times an inspection is conducted when buying or selling a property. However, if you ask the...

Read More
The Importance of Surge Protection

One of the best ways to take care of your home is investing residential surge protection. There are many benefits to having good management of your house's electrical flow. When electricity travels, it can cause electrical outbursts called power surges in certain appliances. These surges, if not managed well, damage appliances and can eventually wear...

Read More