San Jose Electrician & Electrical Repair Specialist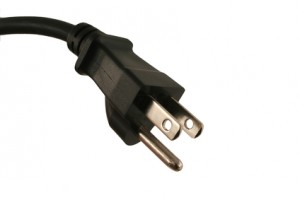 Electrical issues got you down? Let the professional electrical team at Power Pros help you work out what the underlying cause of your electrical problems and then repairs the cause expertly and efficiently. There are so many things that can go wrong with an electrical system that it's not worth it to try to troubleshoot the problem on your own. Over the years, your house's structure may be full intact but your electrical system can degrade rapidly with misuse and improper maintenance. There are also periods of times for popular housing booms where electrical systems were made out of dangerous materials like aluminum or the vastly out of date knob & tube wiring. In these cases, we'll be glad to help you rewire your whole house to ensure the safety of you and your family.
San Jose Electrical Repairs
Electrical system failures or malfunctions may seem like a complete nightmare but with the help of your San Jose electrical partner, you can rest assured that your house's electrical system will be back in tip top shape before you know it. Our team is licensed and certified with the Technician Seal of Safety so you don't have to worry about a hack repair job that will put you at risk and more cost out of pocket later.
San Jose Lighting Repairs
Lighting systems can be very finicky if not installed and maintained properly. Lighting installed outdoors is especially tricky because it is exposed to the elements. We understand that nothing is more annoying and disconcerting than constantly flickering lights which is why we take extra care making sure that your repairs are done quickly and conveniently. Rest assured that as long as you give us a call, we'll help you get your lights issues solved.
San Jose Electrical Safety Inspections
Performing electrical safety inspections is a service we at Power Pros are happy to be able to provide to our San Jose customers. Safety inspections are complete assessments of a home's electrical system. Our certified electrical inspectors go through a comprehensive checklist to make sure that every aspect of your system is analyzed and looked over for any flaws or potential problems. This is most useful when purchasing a new home or in homes that are relatively old because electricity standards have changed over the years and something that worked 40 years ago won't necessarily stand up to the appliances of today.
If you need to contact a San Jose electrician then please call 408-842-4111 or complete our online request form.
Recent Articles
Why You Need an Electrical Inspection

It's understandable if you're wondering "Electrical inspection? Why would I need one? My lights work just fine!" Indeed, having regularly scheduled electrical inspections is one of those important maintenance procedures that most homeowners often overlook. Usually, the most common times an inspection is conducted when buying or selling a property. However, if you ask the...

Read More
The Importance of Surge Protection

One of the best ways to take care of your home is investing residential surge protection. There are many benefits to having good management of your house's electrical flow. When electricity travels, it can cause electrical outbursts called power surges in certain appliances. These surges, if not managed well, damage appliances and can eventually wear...

Read More