Morgan Hill Electrician & Electrical Repair Specialist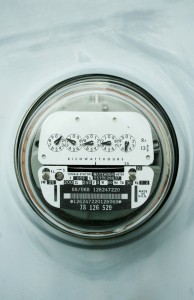 The licensed Morgan Hill electricians at Power Pros strives to provide our customers with the best possible electrical assistance and services. We not only install all types of electrical wiring, lighting, home generators and so much more, we help homeowners like you solve electrical issues that may plague your household, hopefully without going over your budget so you don't have to worry. It's important to be able to provide your family with a safe environment, so call us today for all of your electrical needs and we'll help solidify that safety.
Morgan Hill Electrical Repairs
Electrical repairs should only be done by a licensed electrician. We know that the hardest thing about being a DIY homeowner is admitting that not everything can be done by you. Having our professional electrical staff come help you repair any faulty wiring of electrical malfunctions your house has is a great idea not only for the safety of your family, but because any electrical modification done has to be up to codes and ordinances. Don't put your family at risk. Call Power Pros today.
Morgan Hill Lighting Repairs
Problem lighting got you down? If you are still experiencing flickering or total blackouts despite changing bulbs, you may have an electrical issue with your lights. Our experienced team has installed and repaired hundreds of lighting systems before and we know how important it is to be able to have ample lighting in your house. Bad lighting can not only adversely affect your eyesight, it can also dim your mood. Call us today to schedule a lighting repair appointment.
Morgan Hill Electrical Safety Inspections
Electrical safety inspections are usually only carried out when a problem already presents itself. Even then, the biggest times for inspections is when someone is trying to buy or sell a house because it is important to not go into an investment like that blind. However, regularly scheduled appointments should be conducted on any house. If you have never had an electrical safety inspection on your house, now is the time. It's a smart idea, especially if your house is over 40 years old. You may be surprised to learn that your electrical system is unsafe and that you narrowly avoided a disaster.
If you need to contact a Morgan Hill electrician then please call 408-842-4111 or complete our online request form.
Recent Articles
The Importance of Surge Protection

One of the best ways to take care of your home is investing residential surge protection. There are many benefits to having good management of your house's electrical flow. When electricity travels, it can cause electrical outbursts called power surges in certain appliances. These surges, if not managed well, damage appliances and can eventually wear...

Read More
Why Electrical Repairs Should Always be Done by Professionals

Most households and buildings regularly require electrical repairs. This is logical as electricity is always used for operating appliances, equipment, and other machines. Short-circuits and small electrical shocks are normal and are quite usual. However, it is surprising that services of professional electricians are hardly sought. No one could blame home and building owners for...

Read More