Commercial Electrical Services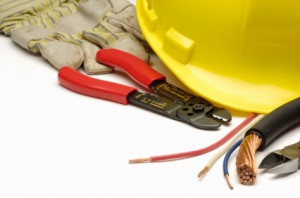 Commercial electrical services must be provided by a license electrician. The professional electrical team at Power Pros has years of experience to back up our expert electrician licenses. We use state of the art equipment and only modern day practices to install the safest electrical systems on the market.
We provide timely and efficient electrical wiring repairs at your convenience so we do not interrupt your daily operations or get in your customers' way. No matter the size of the job, we're always here to help assess the situation and find solutions to every electrical issue your business may have. Our prices are competitive and our quality service is second to none.
We provide the same services to our commercial customers that we do to residential customers, but at a higher level. Most businesses need a larger power draw than homes because of size and the amount of electrical equipment and lights. We help make sure that your business' electrical system can handle the load and make sure that you have superior surge protection.
New Construction
New construction zones require licensed electricians to wire the buildings to code, whether it be a residence, commercial property or any other structure that needs power. Power Pros puts the same great care into wiring new construction as we do with any project. Our team of experienced electrical technicians takes every care in installing high quality electrical systems that are build to last. We do it right the first time so the property owner doesn't have to worry about faulty electrical systems down the road.
Our Gilroy Commercial Electric Services Include:
Electrical Systems
Commercial Electric
Commercial Lighting
Electrical Installation

Security Lighting
Electrical Repairs
New Construction
Electrical Wiring

Panel Upgrades
Circuits and Fuses
Indoor Lighting
Commercial Generators
If you need Commercial Electrical Services then please call 408-842-4111 or complete our online request form.
We Service the entire Santa Clara County including San Jose, Gilroy, Morgan Hill and surrounding areas.