San Juan Bautista Electrician & Electrical Repair Specialist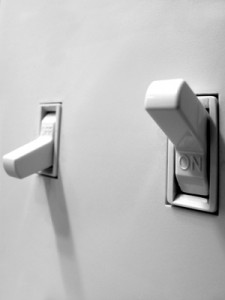 Your house's electrical system is one of the most important things to keep maintained and up to date. So many things can go wrong for seemingly no reason which is why we're happy to be your San Juan Bautista Electrician partner. We have years of experience helping our customers install high quality electrical devices and systems like home stand by generators, residential surge protection, panel upgrades and much more. Our biggest goal is to make sure that our customers have superior electrical systems to ensure their safety and proper functionality.
San Juan Bautista Electrical Repairs
The biggest thing to remember when facing an electrical system malfunction or fault is that most city codes and ordinances require a licensed electrician to complete any changes. Our expert team of electricians understands the frustration of having to wait on someone else to repair something in your house. We strive to provide our customers with an easy electrical repair experience. Our technicians are courteous and well-trained in the latest technological advances so you can feel safe and protected.
San Juan Bautista Lighting Repairs
Flickering lights are enough to drive anyone crazy. We install hundreds of types of lighting systems for all occasion. Because of this, we have the know-how to repair your lighting system to get the flickering to start and your enjoyment to start. Many things can cause electrical issues in lights from exposure to the elements, pests gnawing through wires, outdated wiring or just faulty wiring. We help you diagnose the problem and then determine the best way to proceed to make sure you get the most out of your system.
San Juan Bautista Electrical Safety Inspections
Electrical safety inspections are made to assess a home's electrical system for any flaws or inconsistencies. It is recommended that you have an inspection at least once every three years because of wear and tear and because the advances in appliance's technology is constantly fluctuating which can put a strain on your current electrical panel. Inspections help diagnose any problem areas and our technicians are glad to suggest solutions to help you out.
If you need to contact a San Juan Bautista electrician then please call 408-842-4111 or complete our online request form.
Recent Articles
The Importance of Surge Protection

One of the best ways to take care of your home is investing residential surge protection. There are many benefits to having good management of your house's electrical flow. When electricity travels, it can cause electrical outbursts called power surges in certain appliances. These surges, if not managed well, damage appliances and can eventually wear...

Read More
Why Electrical Repairs Should Always be Done by Professionals

Most households and buildings regularly require electrical repairs. This is logical as electricity is always used for operating appliances, equipment, and other machines. Short-circuits and small electrical shocks are normal and are quite usual. However, it is surprising that services of professional electricians are hardly sought. No one could blame home and building owners for...

Read More