Electrical Repair Services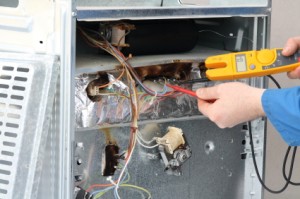 Having professional Electrical Repair Services makes all the difference to your electrical service. The team of electricians at Power Pros have years of experience troubleshooting and repairing all types of electrical issues that a residence may have. By hiring our experts, many of the glitches and mishaps caused by DIYers will be avoided. Before you decide to take on any repair job yourself, consider the fact that all houses must be subjected to housing codes, laws and ordinances to protect the safety of homeowners, their families and those living around them.
Trying to repair an electrical issue without being licensed and certified can actually cause insurance companies to not provide full coverage, sort of like modifying a car can void the warranty. Don't hesitate to call us with any electrical issues or questions you have. We strive to provide our customers with the best services we can because we know how important it is to keep you and your family safe with professional electrician services.
Electrical Repair Services We Offer:
Ceiling Fan Repairs and Installation
Ceiling fans can be tricky because there is a lot of required wiring. Most people don't remember to hit the off switch when they walk out of a room, either, so the amount of electrical usage is very high. Because most ceiling fans collect dust, if there is any sort of electrical spark, the dust would ignite instantly. In most cases, ceiling fan wiring issues can simply be repaired, but in the case of severe electrical failure, we're here to help you install your new ceiling fan with ease.
Troubleshooting
The first step to any problem is to identify the problem. In some cases, the issue is fairly obvious but electrical troubleshooting can be tedious and a bit more involved unless you have the experience of our team of electricians. We help you identify electrical discrepancies in your wiring or any other component like outlets so that we can help you repair the problem quickly and efficiently.
Lighting Repairs
Nothing is more frustrating than having your lighting system malfunction because of worn out or faulty wiring. A great indicator that your lighting wiring might be having issues is a constant flickering despite changing your light bulbs. It's important to have proper lighting in your home for safety and aesthetic reasons. We are skilled at providing lighting repair services to our customers no matter what type of light you have in any room in your house.
Outlet Repairs
Electrical outlet repairs are extremely important. Any number of things can cause outlet malfunctions like inserting foreign objects or yanking out a power cord with necessary force. In these cases, it's important to get the problem addressed right away because of the shock and fire hazards posed to anyone who comes into contact with the affected outlets.
GFCI Electrical Outlets
Ground fault circuit interrupter, or GFCI outlets are important safety measures and are great in any room of a house. More often, you see them in kitchens and bathrooms but ti's a good idea to consider them in any high-usage area. GFCI outlets are sort of like mini fuse boxes in that, when over loaded, they completely shut down to avoid causing more harm. Any number of things can cause a GFCI outlet to pop but mainly it's due to a "hot" wire touching a "neutral" wire. This can happen when a wire is exposed because, say, you accidentally run of a cord with the vacuum cleaner and strip it, or a mouse chews through it – any number of mundane things could happen.
If you need Electrical Repair Services in then please call 408-842-4111 or complete our online request form.
We Service the entire Santa Clara County including San Jose, Gilroy, Morgan Hill and surrounding areas.