Lighting Installation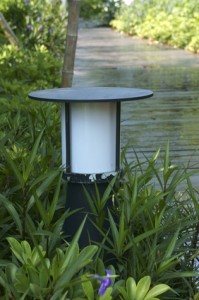 Lighting adds a great ambiance to any house or yard and adds a sense of safety in dark areas. Every house has a lighting system but it may not be the type of lighting that you want or need. The professional lighting installation technicians at Power Pros have experience with every type of lighting you could want in your house and on your lawn. We install everything from security lighting to LED lighting and pool lighting. We can help you replace those terrible chandeliers that haven't been touched since the '70s or help you install a new light in locations previously unlit. Give us a call anytime you need new lighting installed and we'll help you safely install your system.
Lighting Installation
As with any electrical system, you need to make sure only licensed electricians handle the installation of you new lights. The expert team at Power Pros is not only fully licensed, we have years of experience to back up our superior skill. You don't have to worry about the wiring in your lighting system because we take pride in everything that we install. Having improperly installed lights is a recipe for disaster that is easily avoided if you just give us a call.
LED Lighting
LED lights are growing in popularity. LED lights started out as emergency indicators, like those in your car's dash. Today LEDs are used over incandescent lights because they have a much lower energy consumption but but just as bright. The first LED lights were only red but over the years and advances in technology, they are now in every color imaginable. The one thing to remember when choosing LED systems to light your room is that they need proper installation or else they could malfunction.
Landscape Lighting
Landscape lighting is used to accent well-manicured lawns. They are incorporated into the landscaping design and provide a practical application in dark walkways and areas of high traffic like decks or porches for added safety and visibility. Expertly installed landscape lights will last for years to come and you won't have to worry about malfunctions or electrical safety issues because we always build to code.
Security Lighting
Security lighting is usually used for more practical applications than the more aesthetic landscape lighting systems. Security lighting is used to light walkways and the outside of your house because the more lit up your house is, the less likely it is to get burgled. We assess your house and property and make suggestions on where to install your new lights because we look for specific areas where people could lurk or areas of rough terrain like a rocky path or somewhere someone could fall and get hurt.
Low Voltage Lighting
Low voltage lighting is most commonly used outdoors to accent landscapes or indoors as aesthetic lighting. The power draw is low so they are not meant to be primary lights sources. However, low voltage lights hold a great appeal because they come in all shapes and sizes and help set the mood of a room.
Pool Lighting
Pool lights are installed so you can safely swim at night. Not any lights are safe to install around pool because of the level of saturation and exposure to chemicals. Pool light are specifically made with fiber optic cables that are water proof. We also install underwater pool lights that integrate with the wall of your pool and illuminate the water for an added level of safety. This way you can see everything on the bottom of your pool and not jump in blind.
If you need to contact an electrician to install your new lighting system, then please call 408-842-4111 or complete our online request form.
We Service the entire Santa Clara County including San Jose, Gilroy, Morgan Hill and surrounding areas.