San Martin Electrician & Electrical Repair Specialist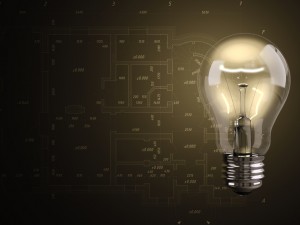 At Power Pros, we have been providing quality electrical services since 1996 and we strive to provide our customers with the best service we can. if you are thinking about installing any electrical systems or if you need any repairs, please give us a call. Our San Martin Electricians are licensed and have the Technician Seal of Safety because we now how important it is to you to protect your family and your house from any sort of hazard.
San Martin Electrical Wiring Replacement
Did you know that some really old houses still use knob & tube wiring? This type of wiring is extremely to use with modern day appliances because it is not meant to handle the level of electricity needed to power newer gadgets. The actual wiring does not regulate heat so if any insulation or any other flammable material touches the wire, it has a very high chance of ignition. It is best to have your whole house rewired in situations like these because the new and old technologies to not mix.
San Martin Electrical Repairs
If left unattended to, a problematic electrical outlet can quickly turn into a safety hazard within the home. In order to avoid personal injuries or electrical fires, calling our San Martin electricians at the first sign of gfi outlet or gfci switch problems is the best course of action that you can take. We employ electricians who have the training and expertise to handle your outlet and switch installation, or electrical repairs correctly and safely. Give us a call today and our San Martin electrical repair experts can fix any electrician problems you may have.
San Martin Electrical Safety Inspections
Electrical safety inspections are meant to help assess the over all health and functionality of a home's electrical system. If our professional inspectors find any issues then we will be glad to help diagnose any electrical flaw or inconsistency and then help plan a course of action to get it mended. Give us a call to schedule your electrical safety inspection today.
If you need to contact a San Martin electrician then please call 408-842-4111 or complete our online request form.
Recent Articles
Why Electrical Repairs Should Always be Done by Professionals

Most households and buildings regularly require electrical repairs. This is logical as electricity is always used for operating appliances, equipment, and other machines. Short-circuits and small electrical shocks are normal and are quite usual. However, it is surprising that services of professional electricians are hardly sought. No one could blame home and building owners for...

Read More
The Importance of Surge Protection

One of the best ways to take care of your home is investing residential surge protection. There are many benefits to having good management of your house's electrical flow. When electricity travels, it can cause electrical outbursts called power surges in certain appliances. These surges, if not managed well, damage appliances and can eventually wear...

Read More